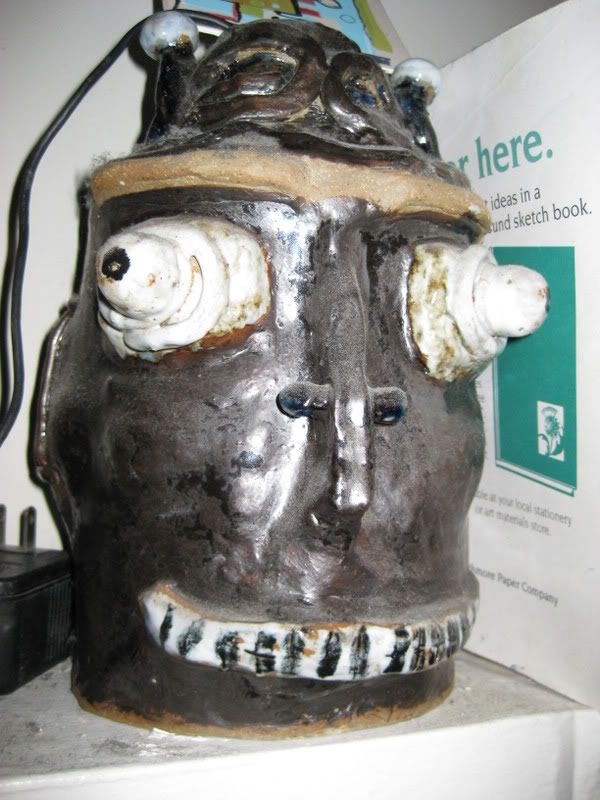 New Music Circle Announces 51st Season Lineup
Contact:
Ryan Harris
New Music Circle
nmc.ryan@gmail.com
314-479-3001
www.newmusiccircle.org
But, what if...?
ST. LOUIS, MO - September 2, 2009 - New Music Circle opens its 51st consecutive season of innovative arts presentations on Saturday, Oct. 3, 2009 at the Mildred Bastian Theatre on the campus of Forest Park Community College. The concert starts at 7:30 pm, and features composer/performer James Hegarty's new work, eXscapement, showcasing solo pieces for piano, interactive robotic sound objects, and video projections. He will collaborate with his artist daughter, Anna on the project.
In addition to the opening concert on October 3, the organization has booked a full season of the finest new music talent from an international scope. Featured presentations include Larry Ochs Sax & Drumming Core (Oct. 9 - Sheldon Concert Hall), Rob Voisey's 60x60 Dance (Nov. 8 - MadArt Gallery), local electronic composer John Tamm-Buckle (Mar. 13 - Kranzberg Arts Center), and granular systhesis pioneer Curtis Roads (May 1 - Mildred Bastian Theatre) performing a new work FLICKER TONE PULSE with video artist Brian O'Reilly.
New Music Circle will also continue its CAMA program, now in its third season, by empowering five artists to produce new collaborative works utilizing local talent. The five CAMA artists for the 2009-10 season are Tom Hamilton, James Hegarty, Craig Hultgren, Kelsey LaPoint, and Van McElwee. They will help produce and present a variety of artistic adventures that blend new music, video, dance, and performance. Among the CAMA events, one in particular will feature a collaboration produced by Hegarty that blends the visual art and music of Zimbabwe Nkenya and Douglas Ewart. Ewart was a past president of the acclaimed AACM (Association for the Advancement of Creative Musicians), based in Chicago, IL. Nkenya, a multi-talented local improviser, has played and recorded throughout the United States.
A full listing of the season's events with detailed info can be found by downloading our newsletter at the following link: New Music Circular. Tickets to all New Music Circle concerts are $15 at the door, or $7 for students/starving artists. Season ticket memberships can be purchased for $80 (regular) and $40 (students/artists), and include admission to all 10 of NMC's presentations. For more info on tickets, please contact newmusiccircle.info@gmail.com, or visit www.newmusiccircle.org
Finally, in celebration of New Music Circle's 50th birthday - the 50th year since the 501(c)(3) was actually incorporated, NMC will host a birthday party at the Kerr Foundation Building on Wednesday, Oct. 28, 2009. For more details, please visit our website.
NMC logo
New Music Circle is a not for profit organization dedicated to presenting a variety of cultural events emphasizing contemporary music and enhancing Saint Louis' reputation as a significant location for the creation and performance of improvisational and experimental music. NMC has presented a continuous season of concerts since 1959, making it one of the oldest organizations of its kind in the United States.
Sponsored by MAC, RAC, A&E