"Our misery that afternoon, in which the smell of tears mixed with the scent of sun cream, was a reminder of the rigid, unforgiving logic to which moods appear to be subject, a logic that we ignore at our peril when we encounter a picture of a beautiful land and imagine that happiness must naturally accompany such magnificence."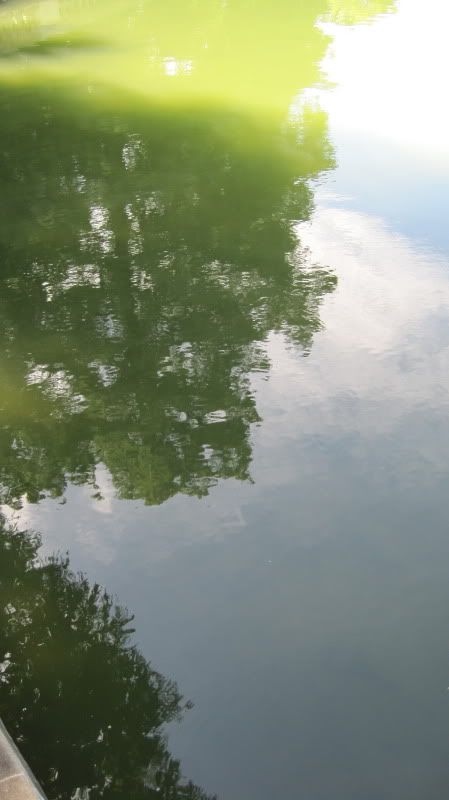 "It is perhaps sad books that console us when we are sad, and to lonely service stations that we should drive when there is no one for us to hold or love."
from THE ART OF TRAVEL by Alain De Botton
_____________________________________________________________________________
"The sky is a buffoon's attempt to conceal chance."
Cassandra Stark Mele, "In Case of a Storm" 1995
To You, Cloudy Girl
Darkness and rain fall silently on rocks
where no brains understand.
Happiness is more than a mood, kid,
and a smile is less than bliss.
It's a façade like the sunshine
that only clears when vapor's gone.
The moon exists when it's hidden.
There is more to nature than weather.
We are fools to hang our consciousness on
such thin, categorical tethers.
No revelation is there—no unseen truths,
just a continuing spray of babble.
Just remember, now please, don't despair.
Our spirits aren't lost when no longer here.
If we wait, another mood will pass.
My lips eclipse will no longer persist
and my teeth will show like blue sky.
If you stop to consider this inevitability;
if you wait for it to happen;
if you listen and watch as the process unfolds;
then your patience will be more than
any bottle could ever hold.
You will see that your waiting can carry you further
than any flittering flight of a fit.
So please try to find a hole in
the wall of balled up sounds
that tell you all is in your mind,
that completely dismiss the soul.
The mind is only a means.
Science is but a key.
But to find the way to unblemished truth
we must wait indefinitely.
For if we rush past all the clues
towards an end for which we lust,
we'll miss the meaning of every connection
as gods smile while we wait for the bus.
Brett Lars Underwood, 1994